Dog Show
Click here to download the registration form
This year the Hunters Hill Food and Wine Festival is holding a Fun Dog Show at the beginning of the Day on Sunday 1st May at Boronia Park.
Sponsored by PetO there will be prizes for the top three in each class. There will also be a Best In Show chosen from all the Class Winners.
There are seven classes to enter and you can enter as many as you like – just $10 per class.
The classes are:
Best Looking Boy – Is your boy the bonniest and most handsome in the area?
Prettiest Girl – Is your girl the prettiest dog in Hunters Hill and Lane Cove?
Best Lookalike Owner and Dog – who is the dog and owner that look the most alike?
Best Junior Handler – For Under 12s Who handles their dog best with commands and any tricks?
Most Appealing Eyes – Who has the eyes that no one can resist?
Best Dressed (Dog to be dressed up) – Go wild as long as your dog enjoys the attention.
Best Senior Dog (over 7 years) – With age comes wisdom – is your dog our best senior citizen?
There will be a Best in Show chosen from the Seven Class Winners.
Complete the attached registration form and bring it with you on the day along with the fee (cash is preferred). Registration is from 9.00am and the First Class will be at 10.00am.
For any enquiries please contact Sydney Community Services on 9427 6425.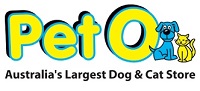 ---