BOREE LANE WINES CONTACT
Bob Clark
bob.clark@boreelanewines.com.au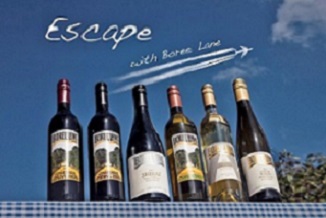 These amazing 6 wines for the special "isolation" price of $99 ($50 discount off RRP)
Delivery free within 20 km of Sydney CBD, Blue Mountains reasonably accessible from the GWHighway and Orange.
---
2015 Chardonnay: complex, creamy with a touch of oaky tannins.
2018 "Con Amore" Arneis: lovely medium weight wine with a creamy, almondy palate.
2016 Gewurztraminer: dry but with those enticing rosewater and lime aromas so good with Vietnamese and lighter Asian foods.
2009 Cabernet Franc: beautifully aged soft berries and tannins. Fantastic with foods such as Italian pastas, pizzas, roast lamb.
2015 Shiraz: brooding berries, black pepper, pour with roasts, meaty stews and winter fare.
2015 Cabernet Sauvignon: great cool climate Cab and a serious companion for a steak or roast beef.
This can also be ordered as 3x2 of the whites or 3x 2 of the reds if you prefer.
BOREE LANE VINEYARD IS SITUATED AT 800 METERS JUST OUT OF ORANGE PRODUCING SINGLE VINEYARD COOL CLIMATE WINES.
We will donate $20 to SCS.
Use promo code 'BLHH2020' at checkout!